Dancehall Giants Beenie Man & Bounty Killer Put Their Rivalry and Friendship On Display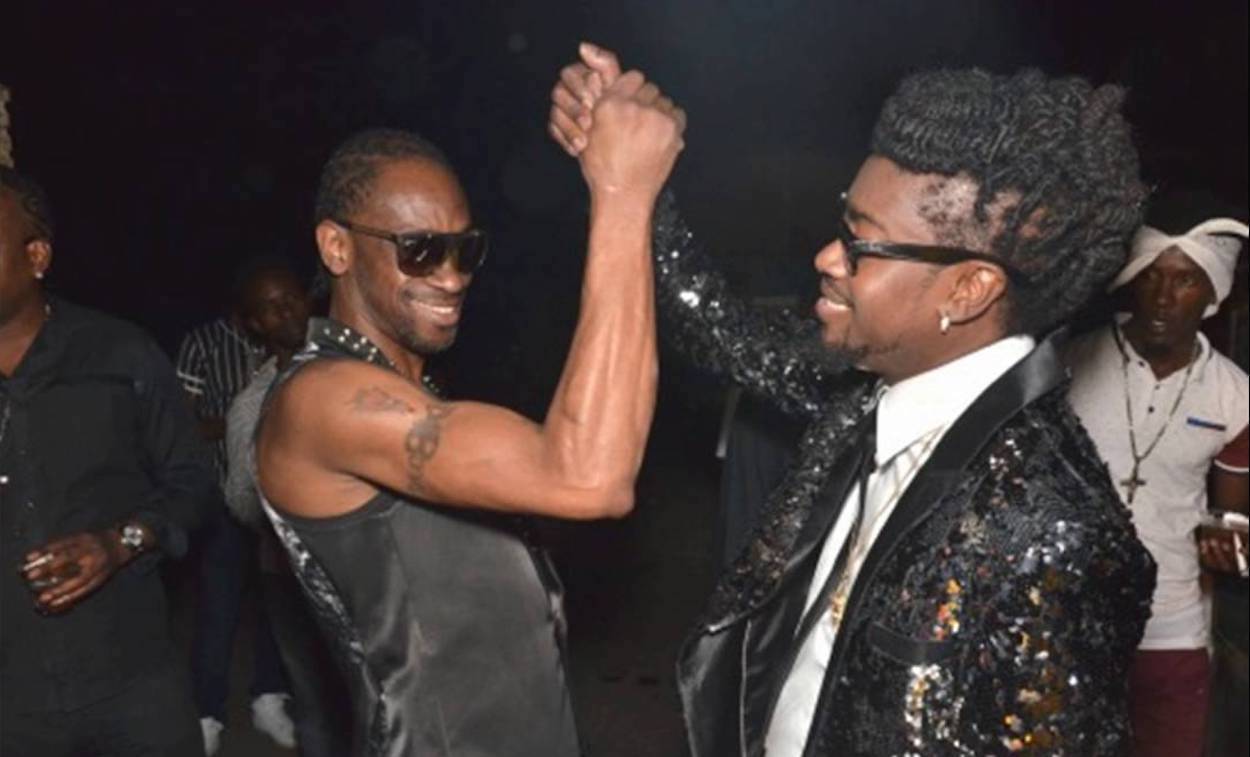 by Claudia Gardner
A photograph posted by Beenieman of himself and his former dancehall archrival Bounty Killa, sitting on a bench, with their spliffs, has warmed the hearts of longtime Dancehall fans who are praising the two for never allowing their musical and D'Angel rivalry to escalate into violence.
"@reggaesumfest uno ready ??? Cause we ready eno," Beenieman, who posted the photo wrote underneath. "LET'S DO THIS JAMAICA READY UP KABOOOM JM,"was the Killa's immediate response.
The two first clashed at Sting 1993, while barely out of their teens, in a lyrical battle which has been the most talked about in the history of that now-defunct show. That clash spurred the two into a longstanding rivalry, with a seemingly endless list of musical counteractions, and in some cases saw a polarization of the Dancehall.
There have been several clashes over the years, but none as intense or as anticipated, as that first one that propelled the two to Dancehall icon status and later international stardom.
Things took an ugly turn in 2006 when Beenieman got involved with, and later married Bounty Killa's former lady-love Michelle 'D'Angel'Downer. Heated words were exchanged between the two, but that was as far as the rivalry between the two men, now in their mid-40s went.
Today on Beenieman's post, it was all thanks and praises, and a little bit of mischief from some fans.
"Me like how dem two legends yah can share the same space. They use to war lyrically back in the 90s and things never get personal that's the level of maturity we need inna dancehall today," pweedyeye commented.
"This is a epic picture legendary iconic @kingbeenieman and @grunggaadzill icons are not force they were created by their work and no other do more for dancehall than Bounty and Beenie," said zookid4.
Of course there were the mischievous ones like amosmarriott who posted: "Labourite Bounty? and PNP beenie."
For scorpy_payne, the two Grammy Award-winning men, have been setting an example worthy of emulation, for the upcoming acts in the Dancehall, some of whom totally avoid, or do not even speak to each other.
"BLESS UP UNO SELF @grungaadzailla @kingbeenieman ……The younger artiste dem weh bust need fi get out dem BOOK N PENCIL sumfest night cause dem nuh dun learn yet, more lessons is there to be thought …ALL A DEM NEED FI GRT MORE LESSON CAUSE DEM A DUH DIS THING WRONG," Scorpy said.